Voice cabling installation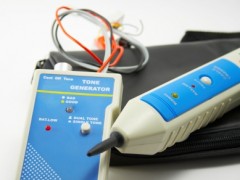 Key services
Internal, external, underground cabling
DP's, distribution cabling
Voice patch panels / extensions
Voice - data integration
Overhead Pole work / installation / faults
Telephone systems / handsets
Fault finding / programming / training
Cabledata are experts in voice cabling, with an ex-BT system engineer with 30 years telephone system experience heading up this area we are well placed to help.
Where voice services are operated separately from the data cabling we can install and maintain traditional block wiring solutions (CW1308), thus extending the life of these cabling systems.
Voice cabling often provides the interface between the Private Automated Branch Exchange (PABX) and the structured cabling system. To facilitate ease of management Cabledata can present your PABX extensions on patch panels so that voice services can be easily patched through to the appropriate work area outlet. Where workers are spread across multiple floors of a building or multiple buildings of a campus then Cabledata can provide multi-pair backbone cables to link the various work areas. This can also be completed as a retro-fit option on any existing telephone system wiring – why pay for phone extensions to be moved when you could patch them to a new position yourself?
One particular area we have proved to be invaluable is fault finding on legacy site wiring on pole DP's. We can complete a survey and resistance test prior to migration to a new phone system to be able to utilise these analogue lines where running IP phones in not applicable or cost effective.
Cabledata provides traditional phone systems and IP telephony systems giving you all the benefits of unified communications. Using the combined knowledge of our Telephony, Systems and Cabling divisions, we have created a comprehensive team of specialists able to provide telephony and IT systems that work in unison.
Our experience and wide portfolio of products, including current BT systems such as versatility, BCM and all heritage BT systems. Our other manufactures include Siemens, Panasonic, Cisco, and Avaya means you can be confident that we have the solution that matches your budget and requirement.
With the development of IP Telephony (IPT) and Voice over IP (VoIP), we are able to use these technologies to bring real improvements to our clients' businesses. You will be able to give better customer service and you could reduce your call charges. The knowledge we have of computer networks and telephony systems means that we can offer you complete end-to-end support for all of your communication needs
Next steps
If you have telephony needs please call 01905 354387