Sub-contract works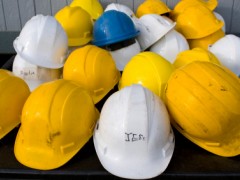 Key services
Full sub-contract supply
Honesty and integrity
Up-front costs
Install only of free issued materials
Engineers attend site as you
Un-marked vans
Testing and fault finding
At Cabledata we provide our expertise to other businesses as a specialist sub-contractor. We have undertaken work in this area for a number of years and have always maintained the same methods of working.
We attend site essentially as your members of staff. Our engineers have non-sign written vans and wear your branded polo shirts and high-viz as required.
We pride our self on always maintaining our integrity and professionalism at all times. We can communicate directly with the client or via your management as appropriate.
We try to ensure the same members of staff are used for your individual clients to maintain consistency and so a working knowledge is built up.
Cabledata prides its self on a job well done - it is our aim to ensure all work carried out is to a high standard and to always be mindful of the clients perception of our engineers, from the moment we arrive all the way through the work and even down to how we leave the job site - professionalism is key to a first class sub-contracting service.
Next steps
If you are interested in discussing using any of our services please call a member of our team on 01905 354387