Hardware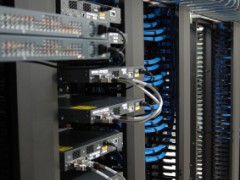 Key services
Ethernet switches, media converters
Projectors, displays, audio equipment
Interactive white boards
Internal / external wireless
Storage, SAN, backup solutions
UPS & power management
Comms cabinets 6U - 47U
Cabledata are able to provide you with all your network hardware needs from all major vendors with purchasing power with the UK distribution channel. We are able to compliment our technical installation services with all required IT, network and AV hardware making it a single point of purchase for you.
From a shopping centre full of Plasma displays, a school full of projectors, firewall, router or a 5 port ethernet switch we can assist. Why not get our engineers to supply and fit that projector, or ethernet switch and all the required cables you need - it gives you one point of supply and we are in control of the overall neatness and quality of the job.
Go on give us a try you may be surprised how competitive we are.......!
Next steps
If you have a hardware requirement please call 01905 354387